Last Updated: April 20, 2023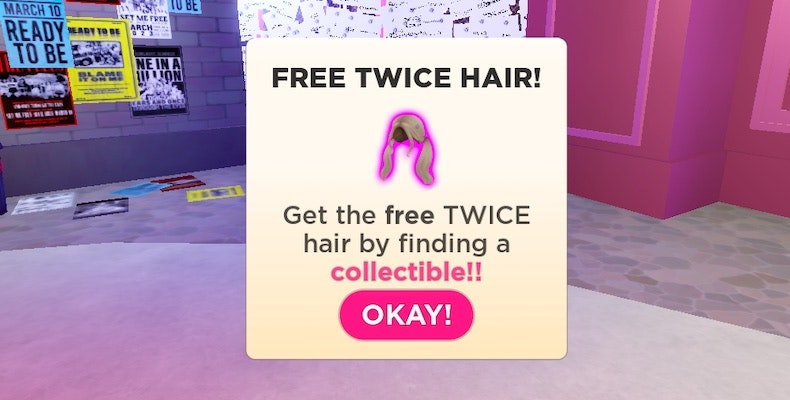 How to Get the TWICE Blond Pigtails
Read this article to quickly and easily get these in TWICE SQUARE!
April 19th, 2023
TWICE SQUARE is offering a new FREE item: The TWICE Blonde Pigtails! All you have to do is find one hidden collectible hidden in a random spot in TWICE SQUARE. Read this article to learn how to get it!
Game Link: TWICE SQUARE
And be sure to check out our other articles in TWICE SQUARE:
How to Find a Hidden Collectible in TWICE SQUARE
In order to get the TWICE Blonde Pigtails you'll be using a detector device to find the hidden collectible. When you enter the game, you'll see a few things about your collectible detector at the bottom of the screen.
Follow These Steps:
Click on the detector icon at the bottom of the screen.
A square will appear with a dot in the middle. The redder and faster the dot, the closer you are to the collectible. If the dot slows down and turns white, you're getting farther away. Go toward the collectible.
Your detector may run out of power before you find the collectible. For this reasin you should be ready to go as early as possible and hopefully make it very close to the collectible so you can find it without the detector.
Other players may be also looking for the same collectible. This has been unclear. Since that may be the case, be sure to enter a server of as few people as possible so you have less competition.
When you've found the collectible you'll be prompted to interact with it.
Once you interact with the collectible you'll immediately receive the TWICE Hair badge and find the TWICE Blonde Pigtails in your avatar inventory.