Last Updated: March 11, 2023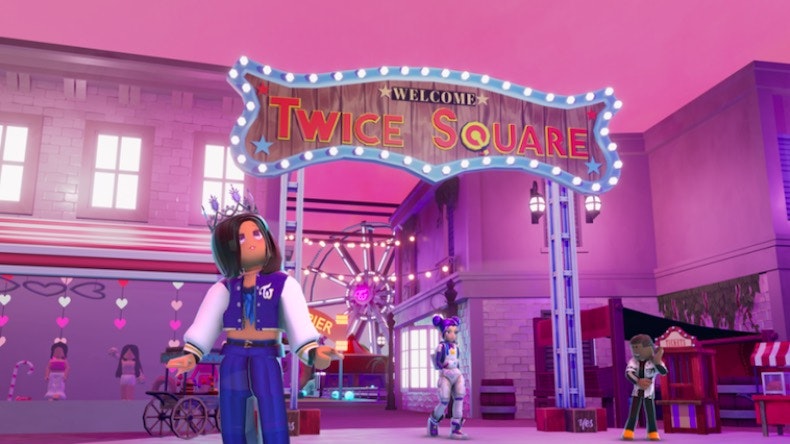 Two FREE Items in TWICE Square on Roblox
Learn how to get the TWICE Black Ready to Be T-Shirt and the Black and White Logo Cap!
March 9th, 2023
Follow These Steps:
1. Enter the Set Me Free Escape Room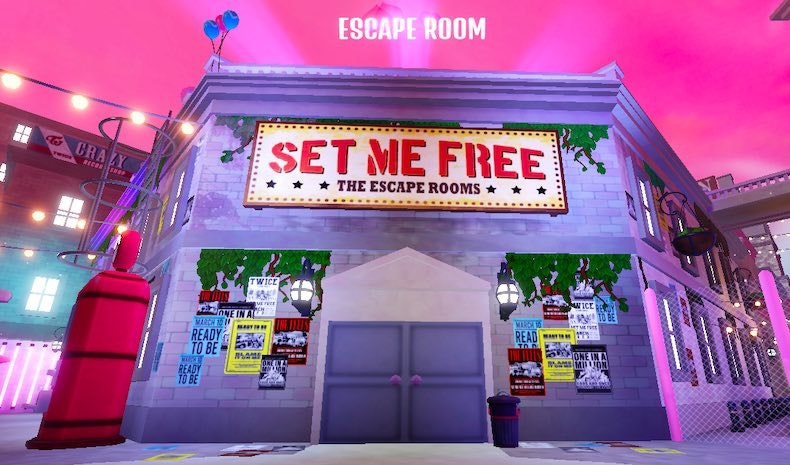 When you first enter the game, turn around until you see the Set Me Free Escape Rooms building, pictured above. Enter it.
2. Complete the First Escape Room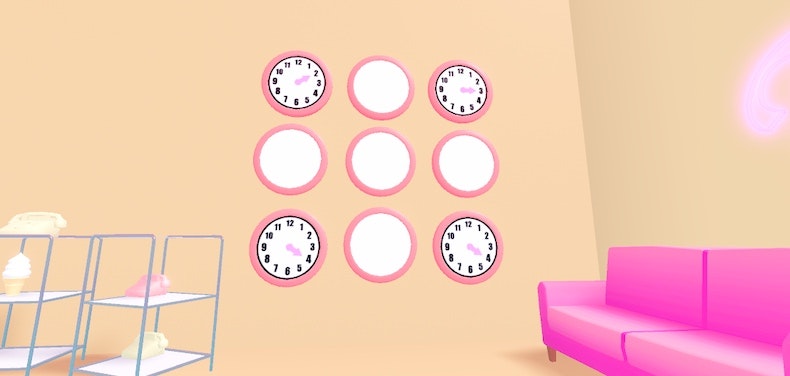 Inside you'll see a set of three teleporters. Enter the one farthest on the left to begin the first escape room.
All you have to do to defeat this escape room is find the clocks on the wall, pictured above. Note the numbers each arrow is pointing to, then enter that code to open the door.
3. Complete the Second Escape Room

For the second escape room you need to find all of the little stuffed animals and put them in their correct box. Once you put them all away the door will open.
4. Complete the Third Escape Room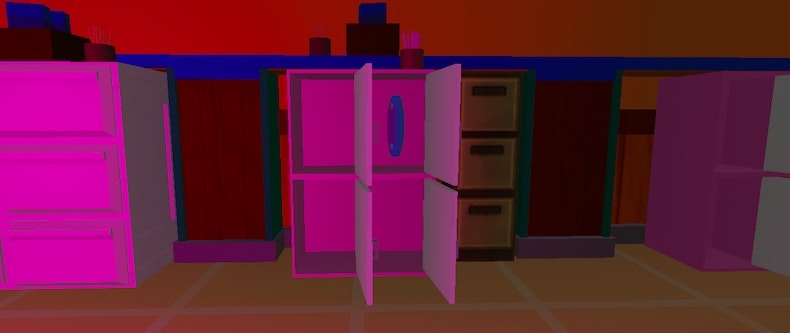 For the third escape room go around opening all of the cupboards until you find the black light, seen above. Then shine it around the room until you see a number code. The code can be on the floor, wall, etc. Once you find the code, enter it in the number pad by the door.
Once you finish the third escape room you'll immediately receive the TWICE Black and White Logo Cap badge and find the TWICE Black and White Logo Cap in your avatar inventory.
5. Get a Collectible