Gnarly Triangle Headphones
Posted 988 days ago
Expired
Redeem this code to receive the free Hat Accessory: Gnarly Triangle.
This code is working again if you missed out on them the first time.
This code is expired and is no longer available.
Roblox Promo Code:
1
Need More Help?
Reward: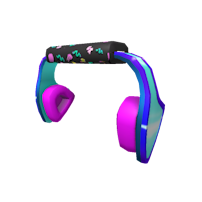 Description
Triangle means three times as cool. This item can only be obtained by entering a limited-time promo code on roblox.com/promocodes.