Last Updated: December 18, 2022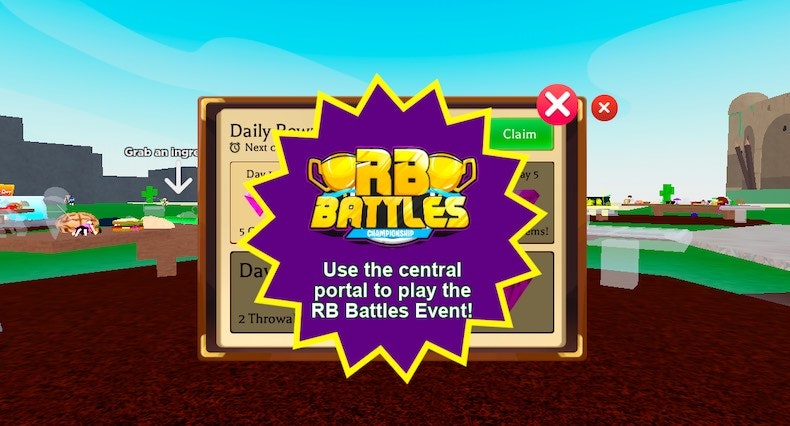 How to Get the Wacky Wizards Badge for RB Battles Season 3
Another obby challenge!
December 13th, 2022
In order to win the highly coveted Winner's Wings 2.0 you'll need to complete all 12 challenges and get the corresponding badges.
One of the badges for the RB Battles Season 3 event can be earned in Wacky Wizards. Read this article to learn how!
Game Link: Wacky Wizards
How to Win the RB Battles Season 3 Challenge in Wacky Wizards
In order to complete the RB Battles Season 3 Challenge in Wacky Wizards you'll need to go to the even obby and be the first to complete it.
Follow These Steps:
For more visual details you may want to watch this video guide to learn how to get the badge.
How to Enter the RB Battles Season 3 Event Area in Wacky Wizards
From the entrance of the game, run toward the center area until you find a bright yellow door (pictured above) with the words "RB Battles" above it. Enter it to get to the event obby.
How to Choose Your Potion in the Wacky Wizards RB Battles Season 3 Challenge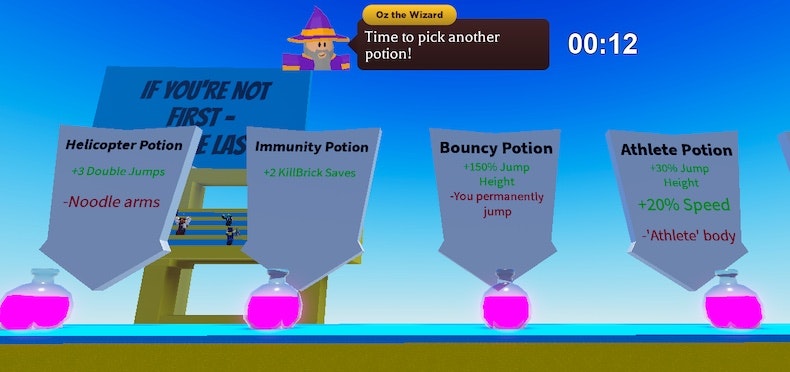 Before the obby race begins you'll have a chance to pig one potion that will give you special powers. Each round that you don't win, you'll be able to choose another potion and they will stack together.
How to Complete the RB Battles Season 3 Challenge Obby in Wacky Wizards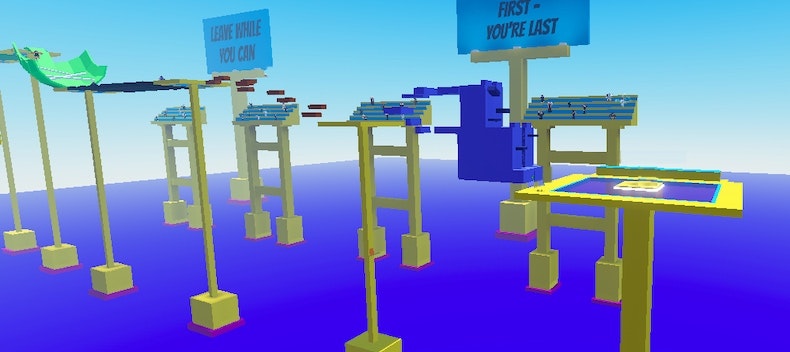 This means that the best way to complete the obby before anyone else does, even if you're not good at obbys, is to choose your potions carefully and stack them.
We recommend some combination of these:
Helecipter Potions--Give you extra jumps midair
Leap Potions--Give you farther forward leap
Safety Net Potions--Bounce you back up after a fall
With enough of these stacked you'll be able to completely bypass the obby, simply jumping along the side, then bouncing up to the final platform. You don't even need to land on the final platform as long as you can get close to it.
Something else to consider: There are only a few different obby maps so after playing for long enough you'll become better at them and eventually beat the others.
Once you complete any single obby race 1st, you'll immediately receive the ??? badge.
Once you complete this challenge, be sure to check that you've completed all of the others on our RB Battles Info Page.