Last Updated: March 11, 2023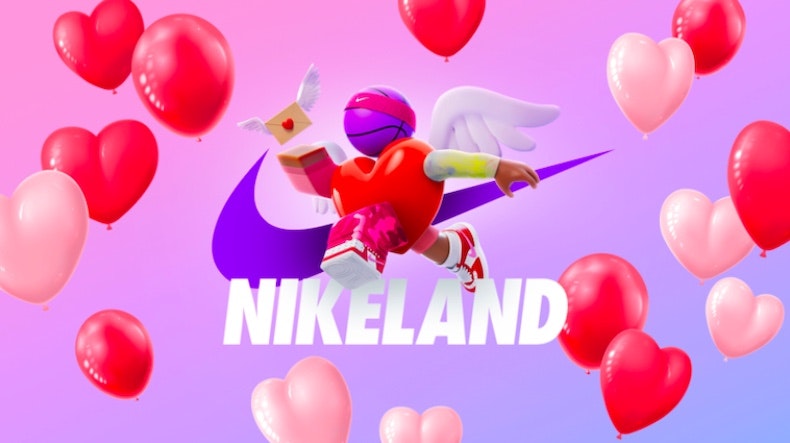 New FREE Valentine's Day Item in Nikeland on Roblox
You get to choose between the Nike Flutter Wings and the Nike Swoon Hat
February 10th, 2023
Nikeland is celebrating Valentine's Day with a couple of free items! Unfortunately you can't have both; You have to choose between the Nike Flutter Wings and the Nike Swoon Hat. This will only take you a few minutes so it's worth it even for just one item. Read on to learn how to get it quickly!
Game Link: Nikeland
How to Cheer Up the Bears in the Nikeland Valentine's Day Event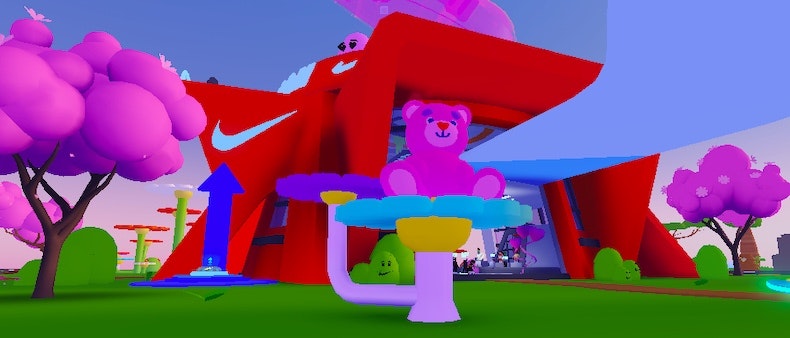 All you have to do in order to get the free item of your choice is find 10 bears around the map and cheer them up. The arrows will show you the way to the first bear, pictured above.
There are a lot of bears all around the map. If you haven't cheered them up yet they will be blue, then afterwards they will be pink. Simply wander around the map until you find 10 total.
Once you've found 10 bears you'll be given the choice of items. Once you choose, you'll be able to find it in your avatar inventory.

Description
Spread your wings and spread the love with this Nike winged Valentine's pack.