Last Updated: February 05, 2023
How to Get the Nike New Year Goggles for FREE
This one is nice and easy. Don't forget your mittens!
January 24th, 2023
Tips and tricks to get the glasses faster.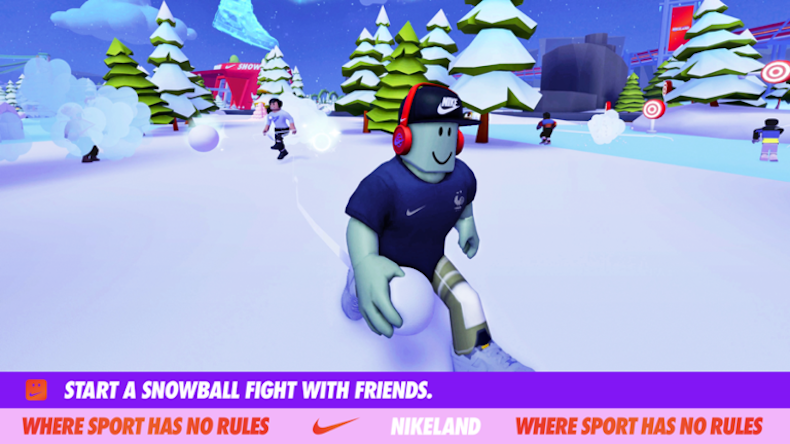 The quickest method requires a little bit of luck. You will need to find an afk player close to some snowballs and hit them 90 times. You can always camp the SpawnLocation and pelt any newcomers with snowballs. You can carry up to 10 snowballs at a time and they refresh fairly quickly.
Make sure the player you throwing a snowball at is outlined in blue. This indicates they are targeted and is how you score a successfull hit.
Once you have hit players 90 times with snowballs you will immediately receive the Winter UGC Badge and the Nike New Year Goggles will be available in your avatar inventory.

Name
Nike New Year Goggles
Description
These goggles keep the snow out and the good vibes in. Perfect for snowboarding or snowballing your friends. Earn by tagging people with snowballs in NIKELAND.