Last Updated: March 23, 2022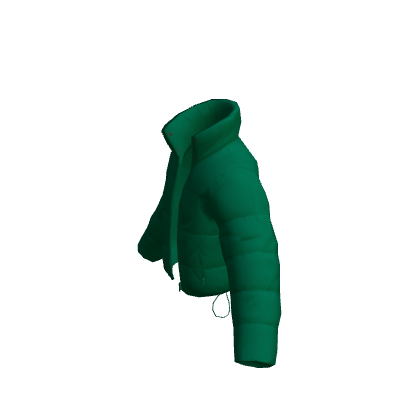 New Item in Alo Sanctuary!
FREE Green Emerald Gold Rush Puffer
March 20th, 2022
Head back to our original article on the Roblox Alo event to learn how you can unlock the FREE Green Emerald Gold Rush Puffer, or just read the brief instructions below:
From the game entrance area, follow the road toward the center of the island and you'll find Energy Orb 1 near the waterfall.
Keep running straight toward the grassy area between the shop and the meditation center. In the grass find Energy Orb 2.
Turn around and notice the yoga area ahead of you, to the left of the entrance area. Walk on the pathway right in between the yoga area and the entrance area. This will turn into a dirt pathway with a rocky drop-off straight ahead. Drop off and land in the grass. If you turn around, you'll see a dark cave. Enter the cave and follow it as it curves to the right. You will eventually find Energy Orb 3.
Go back out the way you came to the center area and find the Sanctuary straight ahead (this is the room you need to meditate in every day in order to earn a bunch of free stuff. You can only enter this building once you've gotten a yoga mat. Run straight through the Sanctuary, then turn left onto the wood walkway. Continue past the yoga pose onto a dirt pathway. At this point you'll be able to see Energy Orb 4 in the cave ahead.
Go back out of the cave the way you came in. Outside of the cave you'll see a grassy ledge to your right, jump on it. Keep jumping up onto ledges until you get to the top of that cliff. Continue up the hill where you'll see trees at the top in the distance. WARNING: There are holes you can fall in. Watch your step! Once you get to the very top of the hill you'll find Energy Orb 5.
Once you find all 5 Energy Orbs you'll immediately receive a badge. The Green Emerald Gold Rush Puffer will arrive in your inventory within a few hours.
Name
Green Emerald Gold Rush Puffer
Description
We love the cinched bottom on this luxe, cold-weather puffer — it keeps your core toasty by locking in heat from the waist up.