Last Updated: March 11, 2023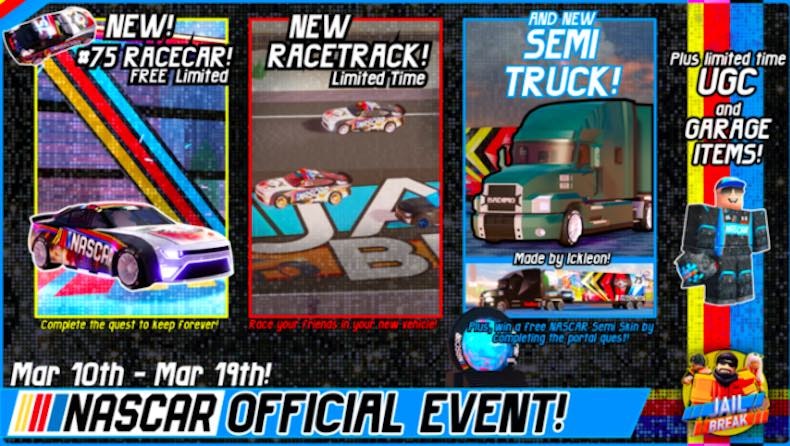 FREE Stuff in New NASCAR Event on Roblox
Learn how to get free stuff including the NASCAR Hat!
March 10th, 2023
There'a new NASCAR Official Event from Mar 10th-19th, which is offering some FREE items! So far we can tell you how to get the NASCAR Cap so read on to learn how!
Game Link: NASCAR SPEED HUB
How to Get the NASCAR Cap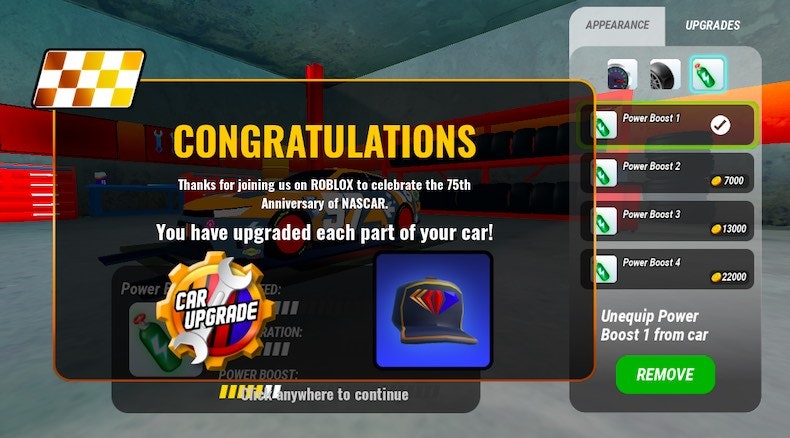 All you have to do to get the NASCAR Cap is upgrade each part of your car. Each upgrade costs 1,000 coins so you'll need 3,000 in order to get this item.
Luckily you start with 1,000 coins. So all you have to do is complete 2 time trials, getting as many coins as you can, and you'll have enough to get all three upgrades.
Once you upgrade all three parts you'll immediately receive the 75th Anniversary Badge and you'll find the NASCAR Cap in your avatar inventory.
Check Back Soon!
We'll update this page with any new items that come out during the event so stay tuned!