Last Updated: March 11, 2023
How to Get a FREE Item in Roblox High School 2
Learn how to get the Klossette x Lovespun Purse for free!
July 12th, 2022
How to Get the Klossette x Lovespun Purse
1. Enter the Game
When you enter Roblox High School 2 you'll have to go through a few introductory things to get started.
Click Play whenever possible
It doesn't matter what you select on your way into the game. Simply click "Choose For Me" when prompted to select a role.
2. Enter the Lovespun Doorway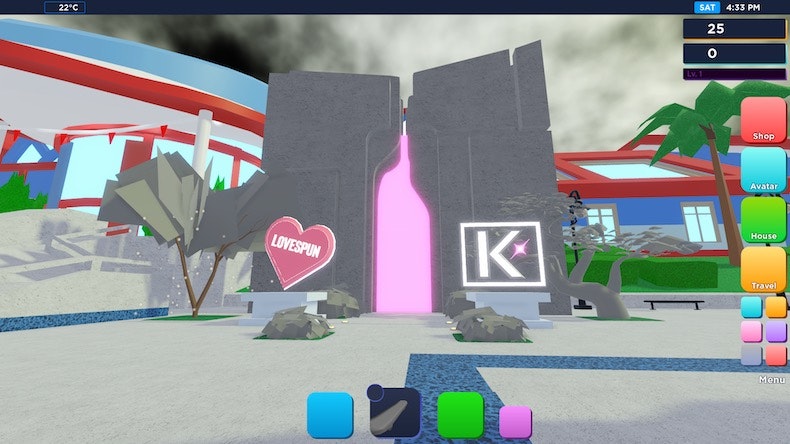 Once you're in the game, don't enter the high school. Instead, turn to the right of the high school where you'll find the doorway pictured above.
Interact with the doorway in order to enter it.
3. Get to the Display Area in the Back


Name
Klossette x Lovespun Purse
Description
💘 🛍 Check out the other pop-ups & free items through the hub experience in my group found at https://www.roblox.com/groups/14102662/Karlie-Kloss#!/about 👗✨