Last Updated: May 27, 2022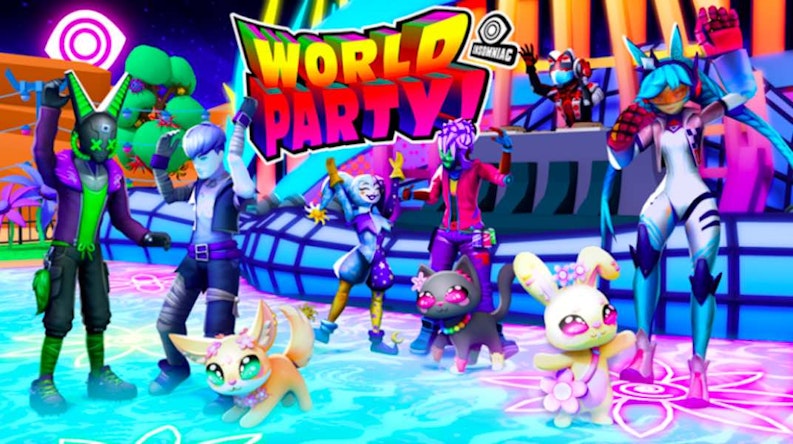 Get FREE Items in Insomniac World Party Roblox Event
Learn how to get the PhotoSynthesizer Wings!
May 21st, 2022
This event started last October, but has recently undergone a lot of updates and will likely offer even more free items in the future! Read on to learn how to get what's available so far.
Game Link: Insomniac World Party
Contents:
How to Get the Owl Mask
The Owl Mask was available as an easy Freebie way back when this event started, but just in case you missed it, here's how to get it:
Upon joining the game, turn until you see an NPC named Pasquale Rotella. Talk to him.
As soon as you talk to the NPC you'll receive the Owl Mask badge and the Owl Mask will appear in your inventory.
How to Get the Photosynthisizer Wings
The Photosynthesizer Wings are easy to get, but they will take a little bit of time each day. Follow the instructions below:
After entering the game, click on the check mark on the bottom left of the screen.
A menu will appear. Click on the part that says Login Bonus on the top left corner of the menu.
Now click on the green part that says Claim
Repeat this each day for seven days in a row.
Once you have logged in and claimed your login bonuses 7 days in a row you will receive the Photosynthesizer Wings badge and the Photosynthesizer Wings will appear in your inventory.