Last Updated: September 24, 2021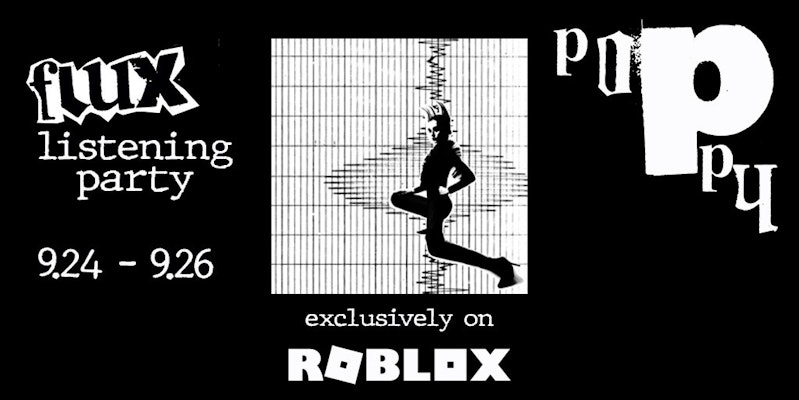 Poppy "Flux" Launch Celebration
Get a free shirt and braids accessory in the catalog
September 24th, 2021
Celebrate the launch of Poppy's new album "Flux" by picking up these free items in the catalog. There will also be exclusive listening parties and experiences between 9/24 and 9/26.
Join Poppy's official Roblox group to find more information on the listening parties. They will be shouting out the links in the group.
The schedule for the Poppy events this weekend is:
Friday 9.24
11 AM PDT: Dragon Adventures
11:30 AM PDT: Robloxian High School
12 PM PDT: Robeats
Saturday 9.25:
9 AM PDT: The Floor is Lava
9:30 AM PDT: Overlook Bay
10 AM PDT: City Life
Sunday 9.26:
9 AM PDT: Color Block Tower
9:30 AM PDT: Creatures of Sonaria
10 AM PDT: Fairytale Life Roleplay
How do I redeem the free items?
Click on the items below. It will take you to the Roblox catalog page for that item. Once on the Roblox catalog page click the green "Get" button. This will add the item to your inventory and the item will be available in the Avatar editor.

Description
Poppy's new album, Flux, is now playing on Roblox. Join the Listening Party: https://www.roblox.com/groups/12291768/PoppyBlox#!/about

Description
You're Poppy https://www.roblox.com/groups/12291768/PoppyBlox#!/about