Last Updated: March 20, 2023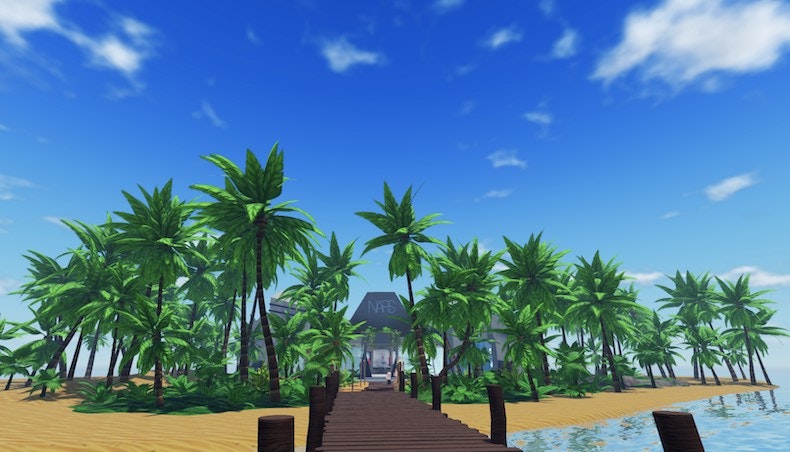 Get 6 FREE Items in [NEW ISLAND] NARS Color Quest on Roblox
Learn how to get the NARS Tropical Cuban Shirt, Molten Laguna Crop Top, and more for FREE!
August 11th, 2022
There are now 6 FREE items available in the NEW ISLAND NARS Color Quest
Game Link: NARS Color Quest
Free Item List So Far:
Once you get the 1,900 Shells needed to unlock the 6 FREE items, head to the shop by either walking to the shop or by accessing it via your toolbar on the left side of your screen.
Pro Tip: The toolbar is a great way to fast track around the islands!
How to Get the 6 FREE Items in NARS Color Quest
Welcome to paradise!
Head to the left and talk to François Nars to recieve a welcome gift and unlock your Lookbook.
Talk to François Nars and earn 200 Shells.
Next, follow the arrows to the speed boat and head to BLUSH. Start your color quest by collecting your first shade and earn 50 Shells.
Follow the arrows to the glowing plant and use the Nurture ability. Tap/Click the plant to Grow. Collect Way To Grow Challenge and earn 75 Shells.
Follow the land bridge to collect OX Shade, unlock the Blush Unlocked Challenge and claim your 500 Shells
Head over to LAGUNA next to claim the Laguna Shade and unlock the Molten Shade ability. Use it to unlock the On Fire challenge and claim your 75 shells.
Jump over the lava pit and equip the Updraft Ability to reach your next destination. Unlock the Reach New Heights Challenge and claim your 75 Shells.
Jump across the platforms to unlock the Laguna Unlocked Challenge and claim your 500 Shells.
Head over to LIGHT REFLECTING Island to unlock the Follow the Light Challenge and claim your 100 shells.
Proceed forward to unlock the Light Reflecting Unlocked Challenge and claim your 250 Shells.
Use the Speed of Light ability to unlock the In the Fast Lane Challenge and claim your 75 Shells.
And you're done! Head back to the shop to purchace all of the desired items for free!