King of Spades Cardback
March - Amazon Gift Card - $50, $75, OR $100
Posted 104 days ago
Expired
This item is expired and is no longer available.
King of Spades Cardback is the exclusive in-game reward for $50, $75, OR $100 Gift Cards from Amazon in March - .
Exclusive Reward: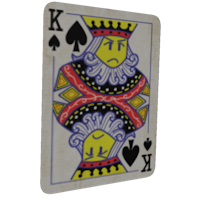 Name
King of Spades Cardback
Description
Get it for significantly less than a king's ransom. Get this limited-time exclusive item when you purchase a Roblox Gift Card from Amazon. Visit Amazon to learn more.