Burning Dragon Soul Hood
September Sainsbury's (UK) Gift Card -
Posted 650 days ago
Expired
This item is expired and is no longer available.
Burning Dragon Soul Hood is the exclusive in-game reward for Gift Cards from Sainsbury's (UK) in September.
Exclusive Reward: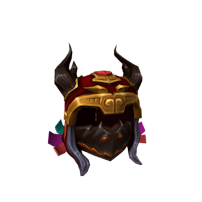 Name
Burning Dragon Soul Hood
Description
The dragon was slain, and the hero laid his hand upon its head. Its soul, freed from its body, grants its power to this hood. Get this exclusive item when you redeem a Roblox card from Sainsbury's UK in September 2021.