Brainfreeze Egg - Roblox Egg Hunt 2020
Posted 928 days ago
Expired
The Egg Hunt 2020 has ended this egg is no longer available.
Egg hunt guide to find the free Hat Accessory: Brainfreeze Egg in Break In
To get the egg in game you need to pick up ice around the house and give Chillie Charlie 5 pieces of ice. After you give him the ice an Egg Portal will open. Inside the portal there will be a boss battle. Defeat the Deviled Egg boss and you will receive the Brainfreeze Egg as your reward.
To find the Brainfreeze Egg, open up the Roblox game Break In from the game link here and follow the instructions in the video below.
Reward: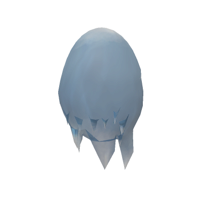 Description
How do you like your eggs? Frozen? Perfect.