Hyper HoverHeart
Posted 1217 days ago
Expired
Redeem this code to receive the free Hat Accessory: Hyper HoverHeart.
This code was released to celebrate Roblox gaining 1 million Instagram followers.
This code is expired and is no longer available.
Roblox Promo Code:
Need More Help?
Reward: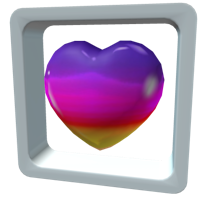 Description
Get hype for 1M users following Roblox's Instagram Awarded February 2020.