Crystalline Companion
Posted 1019 days ago
Working
This code is part of the Build It Play It: Island of Move promotion.
Redeem this code to receive the free Shoulder Accessory: Crystalline Companion.
To redeem this code you must go into the game Island of Move, talk to the robot and redeem the code "WorldAlive".
Roblox Promo Code:
Reward: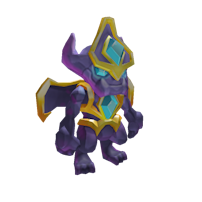 Name
Crystalline Companion
Description
A quirky quartz buddy to watch your back. This item can be earned by creating animations for the Build It, Play It challenge: Island of Move.