Last Updated: August 07, 2022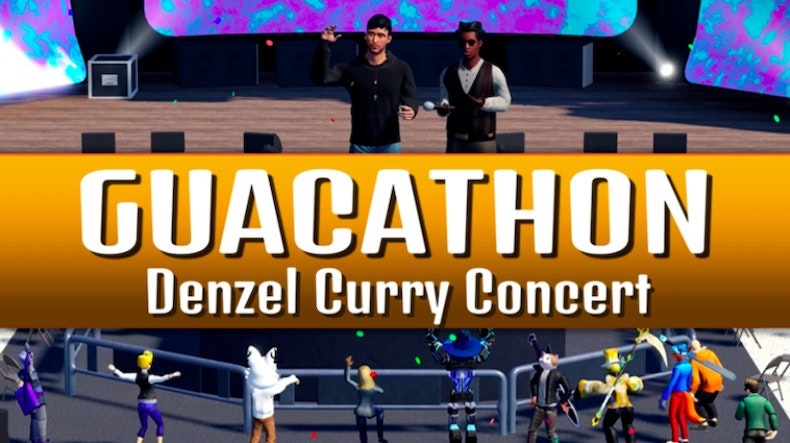 Get Several FREE Items in Denzel Curry event on Roblox
Learn how to get the Change the Ref TShirt and more in this limited time event!
August 4th, 2022
There are five FREE items available in the Guacathon with Denzel Curry Roblox event. Read this article to learn what they are and how to get them!
Free Item List So Far:
Game Link: Guacathon with Denzel Curry
Contents:
How to Get Four FREE Items By Earning Tokens in Guacathon with Denzel Curry
In order to get the Change the Ref TShirt, the Swag Walk Emote, the Walkin' Poncho, and the Blue Criss-Crossed Sword Pack you need to earn a certain amount of in-game currency Tokens. There are several ways to do this but the best way is to play the basketball game. Here's how:
From the entrance of the game, walk straight forward, then turn left when you see an orange basketball court.
Interact with one of the basketball hoops to begin playing.
When the game begins, try to click the green line at the same time as the big arrow is on it. This is how you make a basket.
The more baskets you make in a row, the more Tokens you will earn.
Keep doing this until you get the amount of Tokens you want.
Here's what you'll get for each different amount of tokens:
Once you get the appropriate number of Tokens you'll immediately receive a badge and find the item in your avatar inventory.
How to Get the Spaceship Companion in Guacathon with Denzel Curry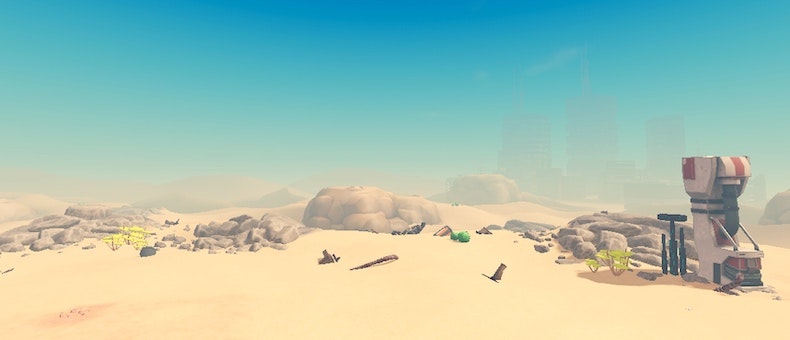 In order to get the Spaceship Companion you will have to successfully complete each objective during the Denzel Curry concert. This is easiest in a public server because all players can work together. Follow these steps:
For the first objective, crates will be dropped from the sky. Go to one to get a pickaxe.
A nearby rock will appear red. Click on it until the rock is at zero hp. That will complete the first objective.
For the second objective you'll need to find all the pieces of ruins. They are very easy to see and don't blend in with the surrounding area. There's also plenty of time to find them all.
The final objective will be to fix the pylons. First get a repair tool toward the center area.
Next go to any of the four outer areas. Those are the pylons. Click on them until they're repaired.
If you and your fellow server players succeed in these three objectives, all you need to do next is continue watching the show.
Once you get to the end of the show having completed the objectives you'll receive the Concert Souvenir badge and be able to find the Spaceship Companion in your avatar inventory.