Last Updated: November 23, 2021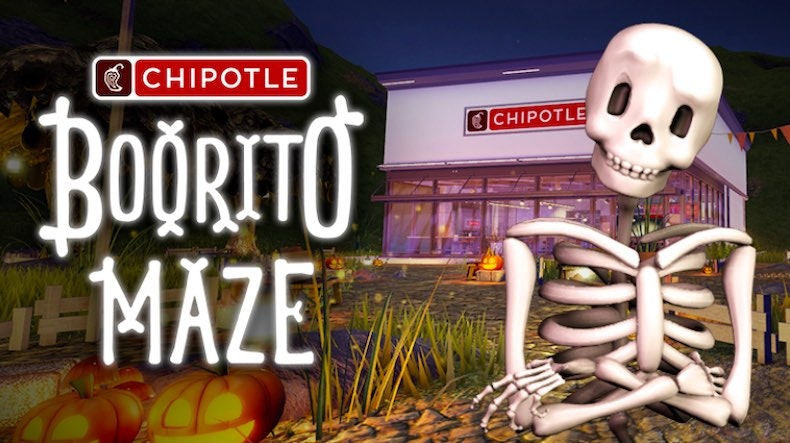 FREE Items in Roblox Chipotle Boorito Maze Event
The Chipotle Hat is still available for free after completing the maze!
November 1st, 2021
The chance to claim other daily free items (besides the Chipotle Hat) ended on November 4th.
Each day you can receive a new free avatar item just by making your way to the center of the Chipotle Boorito Maze!
Game link > HERE
How the Rewards Work
Each day that you complete the maze, you will unlock another reward. The prizes always show up in the same order, no matter what day you win them.
How to Complete the Maze
When you enter the game, head down the path and to the right until you see the maze entrance.
Talk to the skeleton next to the maze entrance.
Read the instructions carefully so that you understand what to get and what to avoid. Then make your way through the maze!
When you reach the center, make sure you speak with the skeleton in the middle of the room. You will get a chance to collect your free item (on the left side of the list) as well as the opportunity to purchase other items with Robux.
Hints to Complete the Maze More Easily
The maze is randomly generated, which means it might not be the same each day or for each server. Even if you log out and back in the same day you may find a different maze layout than you saw before. This means maps you find online (like the one pictured below), might not be the right ones to help you.
When you see a piece of corn, it will show you a map of the entire maze. Take a screen shot of this so you can easily find the correct path. If you have a photo editor you know how to use you can even draw your way through the maze first, like we did in the picture below.
Another option if you can't or don't want to take a screen shot is just keep to the left wall the entire time. This might take longer but it will eventually get you to the end. Plus it's kind of fun!
Witches, werewolves, and mean pumpkin head guys will teleport you back to the most recent check point if you run into them. Avoid them if possible!
When you encounter check points, pause for a moment and look around so that if you end up being teleported back to that check point you won't get disoriented and accidentally head the wrong direction.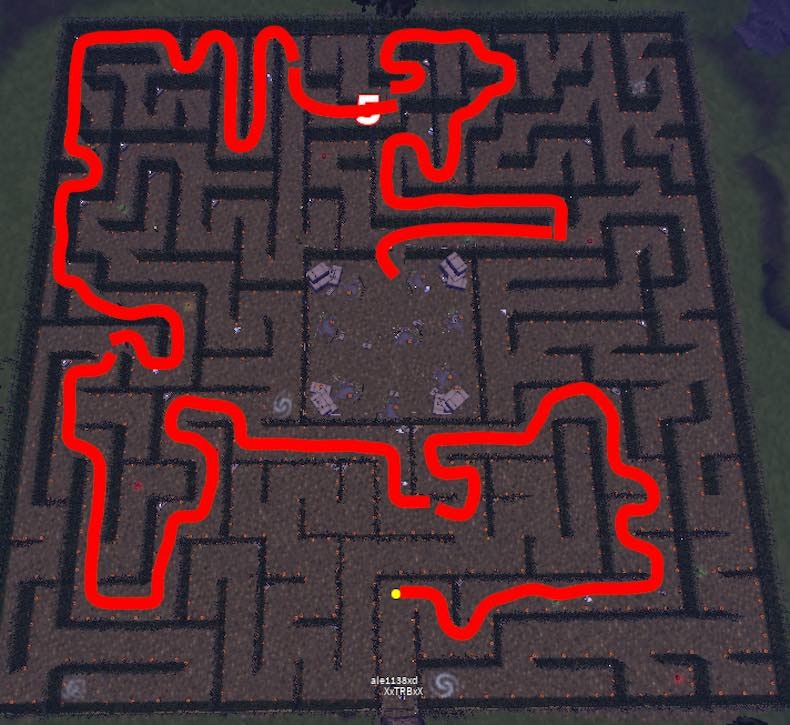 11/1 Items
11/2 Items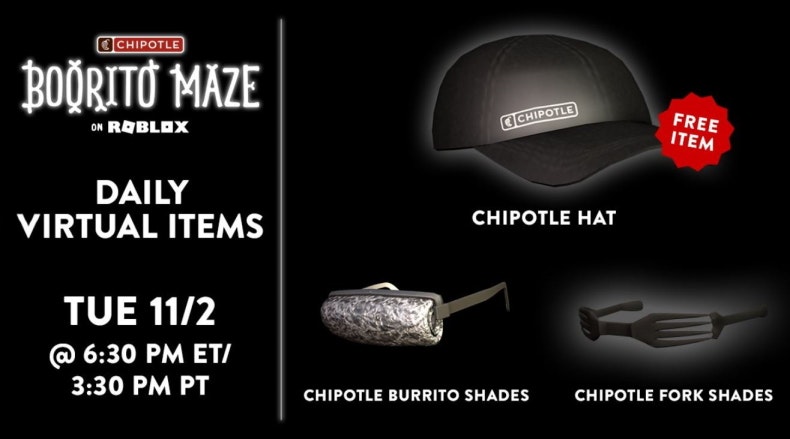 11/3 Items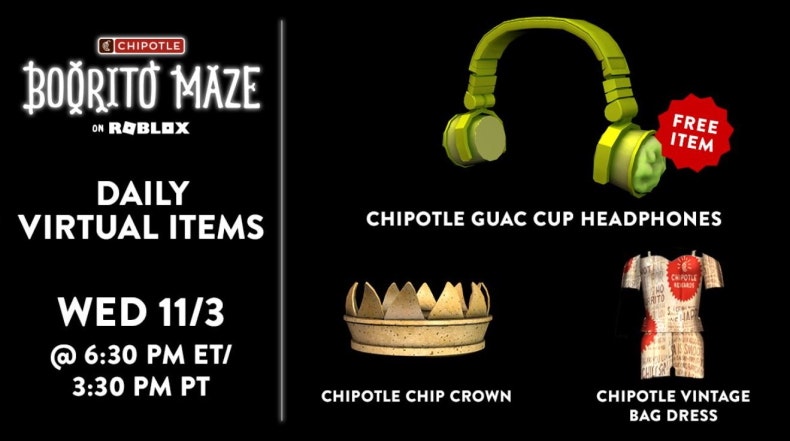 11/4 Items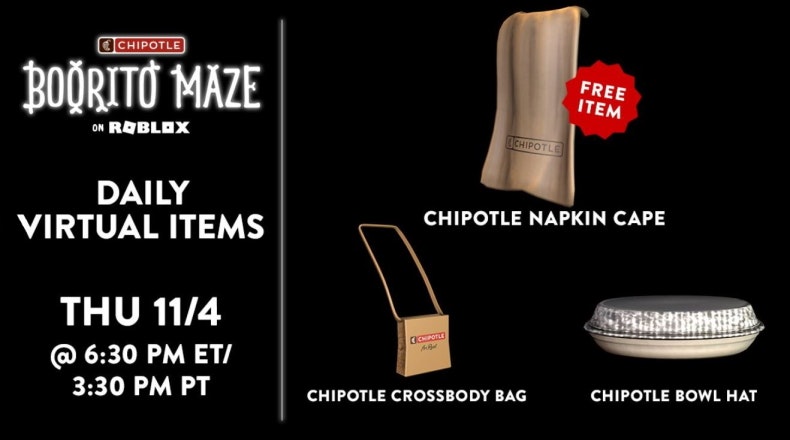 Description
Join Chipotle's virtual team with this classic Chipotle employee hat.