Thistle Mace
November Walmart Gift Card - $25
Posted 953 days ago
Expired
This item is expired and is no longer available.
Thistle Mace is the exclusive in-game reward for $25 Gift Cards from Walmart in November.
Exclusive Reward: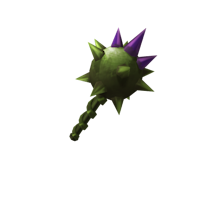 Description
Enemies beware - this is not a gentle flower. Get this item when you redeem a $25 Roblox card from Walmart US and CA in November 2020.