Pelican Disguise
May Amazon Gift Card - $50
Posted 769 days ago
Expired
This item is expired and is no longer available.
Pelican Disguise is the exclusive in-game reward for $50 Gift Cards from Amazon in May.
Exclusive Reward: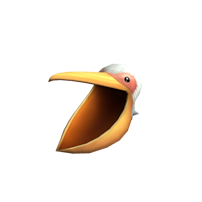 Description
Just because you pelican doesn't mean you pelishould. Celebrate National Bird Month with this limited-time Amazon exclusive, included with the purchase of a Roblox Gift Card.