Star Creaeggtor Egg - Roblox Egg Hunt 2020
Posted 1165 days ago
Expired
The Egg Hunt 2020 has ended this egg is no longer available.
Egg hunt guide to find the free Hat Accessory: Star Creaeggtor Egg.
You can only acquire this egg by getting into the same game as an influencer such as a Youtuber or Twitter personality.
Reward: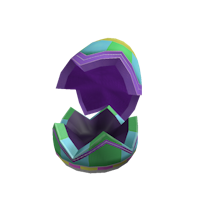 Description
Find your favorite Roblox Video Stars in Egg Hunt 2020 games for a chance to earn this exclusive egg!