Roundcat Egg - Roblox Egg Hunt 2020
Posted 902 days ago
Expired
The Egg Hunt 2020 has ended this egg is no longer available.
Egg hunt guide to find the free Hat Accessory: Roundcat Egg in Super Doomspire
To find the Roundcat Egg, open up the Roblox game Super Doomspire from the game link here and follow the instructions in the video below.
Reward: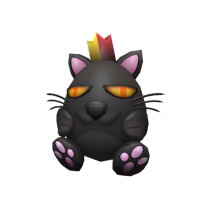 Description
Super Doomspire players have made a sport out of bouncing these cats around. This one is more of an egg shape, but "omelette" it slide.